Dental Implants – Revere, MA
Fill in Your Smile's Gaps for Good!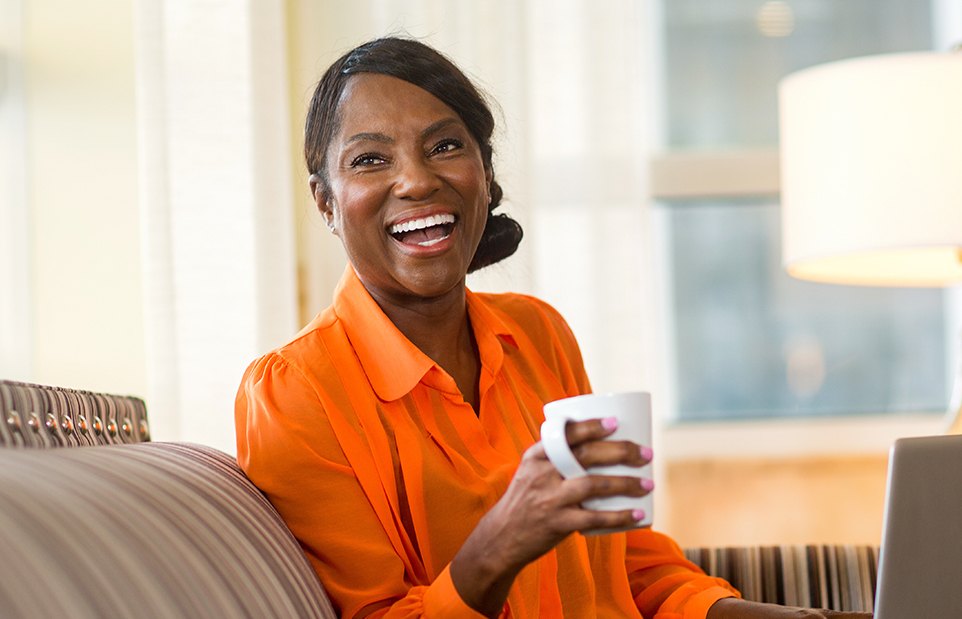 If you've lost some of your natural teeth, you may have tried replacing them with removable dentures. Over time, though, you likely grew frustrated with these removeable dentures, because they don't quite feel like your real teeth. Luckily, there's a permanent tooth replacement that looks and feels as if you'd never lost any teeth at all – dental implants. They recreate the entire structure of a missing tooth, which is a far cry above traditional solutions that merely sit on the gums. At Page Family Dental, we offer start-to-finish dental implants in Revere to make the treatment more convenient and affordable. Contact us today to get started!
Why Choose Page Family Dental for Dental Implants?
Dentists with Years of Experience Restoring Dental Implants

Modern Dental Office Equipped with the Latest Technology

Fair Pricing with No Hidden Fees
What Are Dental Implants?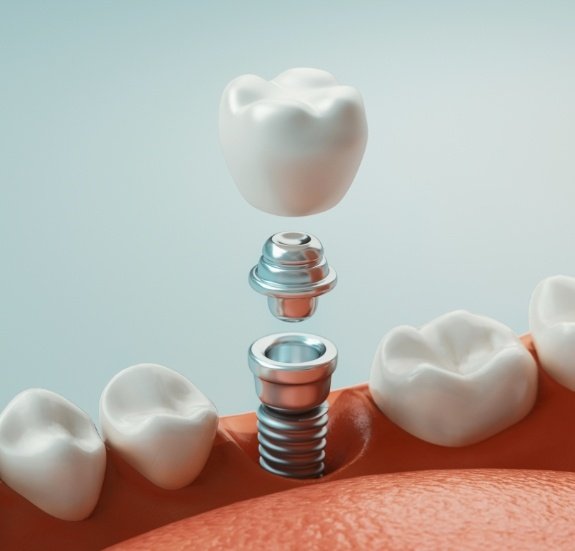 A dental implant typically has three components:
A small titanium post that is embedded within the jawbone
A dental crown, bridge, or denture that completes the visible portion of the tooth
A metal abutment that connects the two
Soon after the dental implant is surgically inserted in the jaw, it naturally integrates with the bone structure. It creates a bond as powerful as that of your natural tooth roots, allowing it to function just like real teeth. You'll enjoy enhanced chewing power and avoid the slippage that comes with regular dentures. Plus, dental implants are capable of lasting for 30 years or longer if you take good care of them.
The 4-Step Dental Implant Process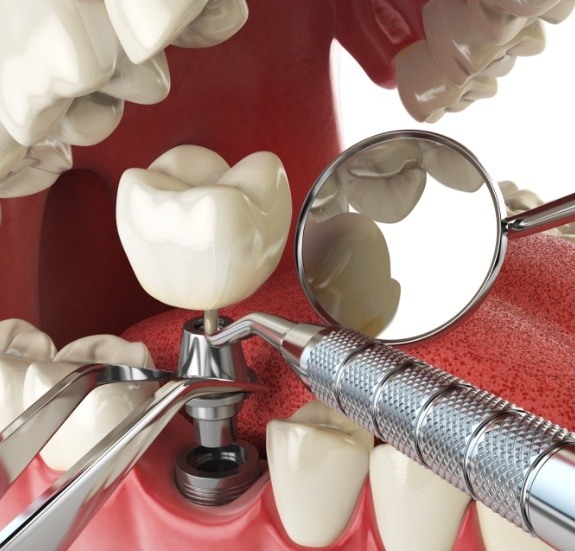 At Page Family Dental, our dentists have completed advanced training in restoring dental implants, streamlining the process for you. You can usually expect four steps in this process:
Consultation – Our dentists examine your mouth, take X-rays, determine your eligibility for dental implants, and outline your treatment plan.
Surgery – We surgically insert the implant into your jaw.
Osseointegration – The implants fuse to your jawbone tissue over the next four to six months.
Restoration – We secure your lifelike crown, bridge, or denture onto your implants.
Benefits of Dental Implants
There are many benefits to replacing the roots of missing teeth in addition to the crowns. For example:
Even after several decades, dental implants have a success rate of over 95%.
You can maintain dental implants with regular brushing and flossing.
The implant prevents your jawbone from breaking down as it otherwise would after tooth loss.
Your original chewing force will be restored, enabling you to eat whatever you like.
Your teeth will stay in place without needing adhesives.
The restorations are custom-made to mimic your natural pearly whites.
Who Can Dental Implants Help?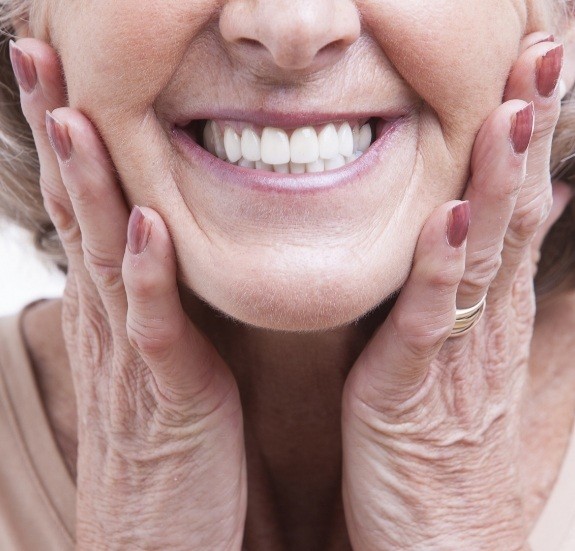 Are you a generally healthy adult who has lost one or more of your permanent teeth? If so, then you can most likely get dental implants! Depending on the number of teeth you're missing, our dentists can complete your smile with one of the following options.
Missing One Tooth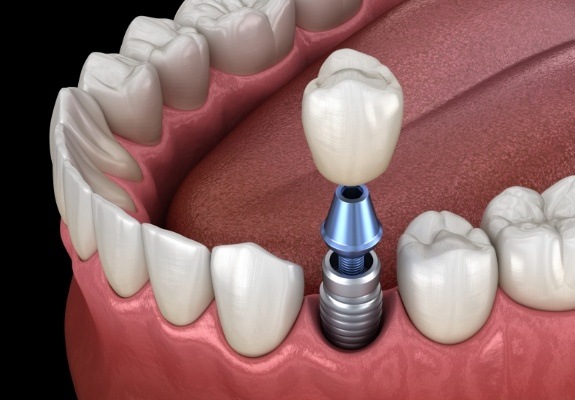 To bring back a single missing tooth, we vertically place an implant into the bone where the root of the tooth should be. Then, we attach a natural-looking dental crown via a metal abutment. This solution is much more conservative than a traditional dental bridge, as it doesn't require any of your remaining healthy tooth structure to be altered.
Missing Multiple Teeth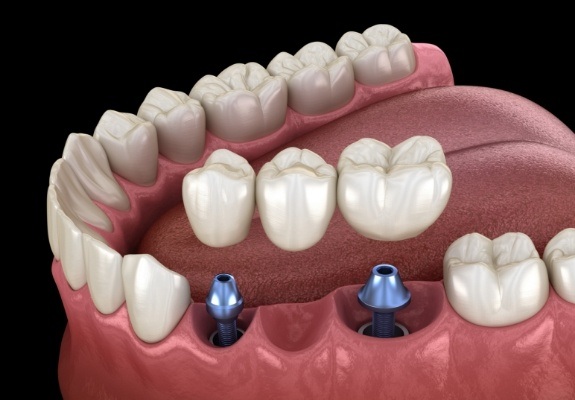 We can replace three or more consecutive missing teeth with only two implants. One implant is placed at each end of the gap, and these are used to secure a dental bridge. With this solution, you get the natural appearance of a bridge with the stability and longevity of dental implants.
Missing All Teeth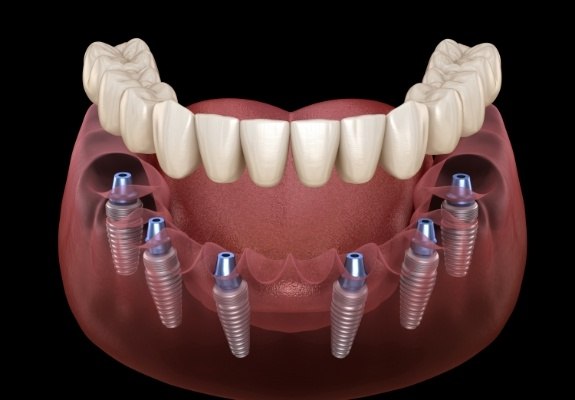 If all your teeth are hopeless or missing in your upper or lower (or both) jaws, Page Family Dental and the great team of local specialists that we work with can remove your hopeless teeth, place implants, and insert a full set of teeth which you do not remove— all done in one day. You walk in with hopeless or missing teeth; you walk out with a new set of teeth that do not come out. Compared to traditional prosthetics, dental implants are much more stable, long-lasting, and reliable.
Understanding the Cost of Dental Implants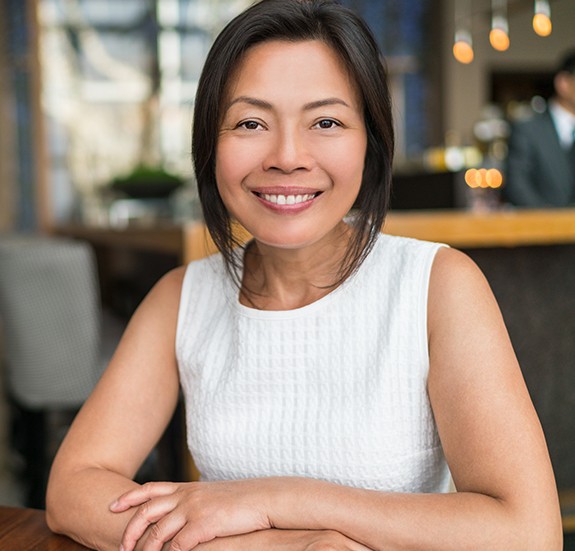 Every smile is unique. Therefore, so is each dental implant treatment and its price. We have to consider multiple factors when calculating the cost of dental implants, such as the number of posts required and their locations within the mouth. Keep in mind that dental implants may have a higher initial price than dentures or bridges, but they're considered a smarter long-term investment. Not only should they never need to be replaced, but their natural look and feel makes them worth every penny!