Family Dentist – Revere, MA
Treating Generations of Smiles Under One Roof
Driving all over town just to get all of your family members' dental healthcare needs met can be stressful, to say the least. To make things easier, our team at Page Family Dental can treat patients of all ages, ensuring you and your loved ones get your smiles cared for in the exact same place. No matter a patient's age, our experienced Revere dentists can treat any oral health concern that arises or even prevent it in the first place. If you're ready for a truly great dental experience for the whole family, call our friendly team today!
Why Choose Page Family Dental for Family Dentistry?
Old-School Customer Service, New-School Dental Technology

Dental Practice Open on Saturdays

Warm, Family-Friendly Dental Office Atmosphere
Dental Checkups & Teeth Cleanings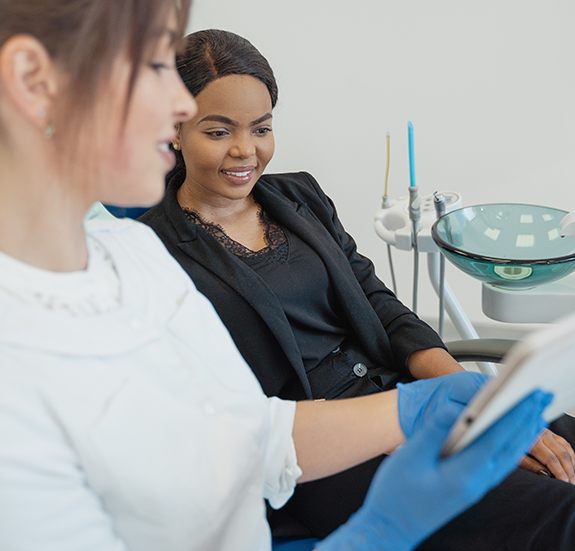 While daily brushing and flossing are vital, routine preventive dentistry visits are also key to maintaining a healthy, infection-free smile. Your toothbrush and floss simply can't clean all of the tiny surfaces of your teeth and gums, but the specialized instruments that our hygienists use certainly can. These appointments also give our dentists a chance to look over your mouth and identify oral health issues before they're able to wreak havoc on your smile.
Learn More About Dental Checkups & Teeth Cleanings
Gum Disease Treatment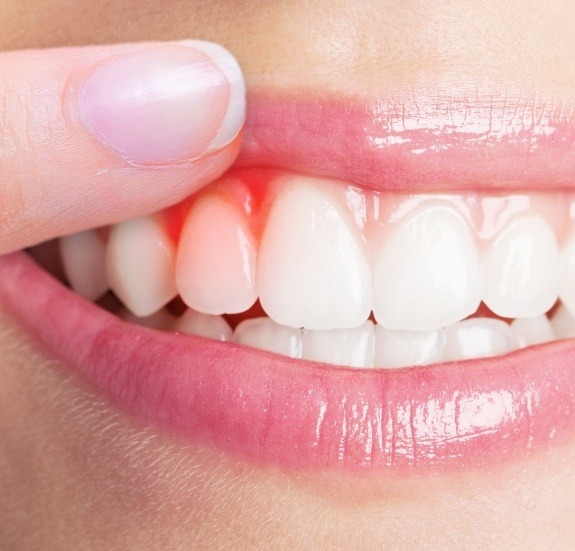 More than half of all adults in the U.S. will develop gum disease at some point in their lives, making this condition more common than cavities. When plaque and tartar build up near the gunline, bacteria can weaken the supportive structures around the teeth, eventually causing tooth loss. Since gum disease can be hard to notice early on, we'll carefully watch for any signs during your dental checkups and devise a treatment plan if we suspect it is needed.
Children's Dentistry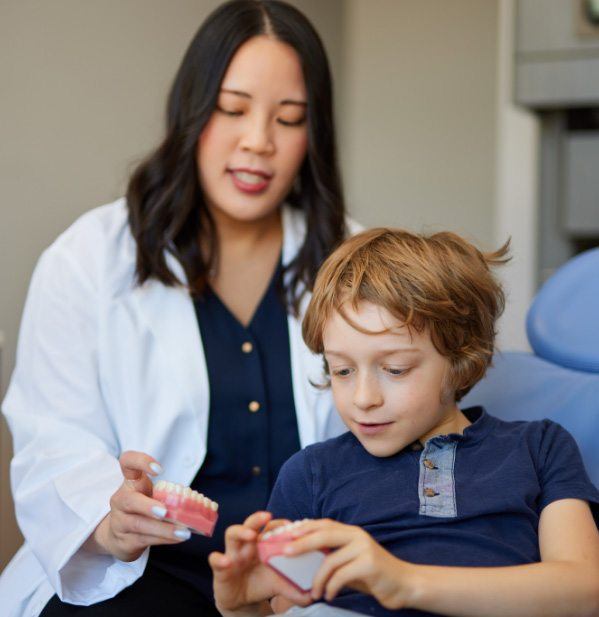 Kids have their own dental needs separate from those of adults. Here at Page Family Dental, we're happy to treat children of all ages, whether their first tooth is just beginning to emerge or they've started applying for college. Routine dental exams and preventive dentistry services like fluoride treatments and dental sealants will help your little one's teeth grow to be strong and healthy. Plus, our friendly team will help your child feel relaxed and comfortable every step of the way.
Dental Sealants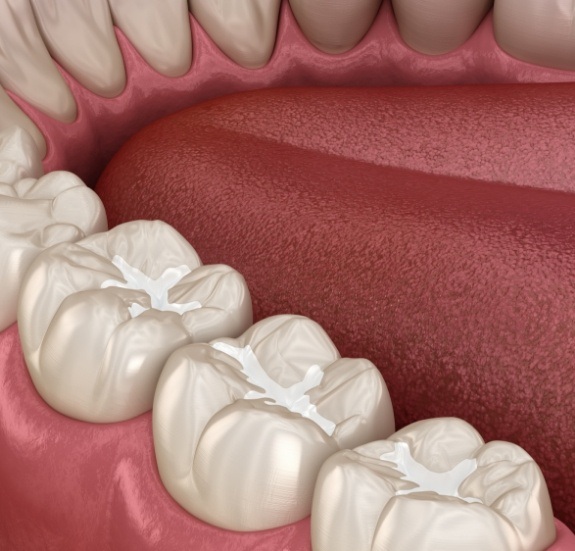 Younger patients are often more vulnerable to cavities in their molars toward the back of the mouth. Not only are these teeth harder to reach when brushing, but they contain deep pits and grooves that can trap food particles. With dental sealants, though, we can create a thin, clear barrier over these teeth that shields vulnerable areas from cavity-causing bacteria. We can quickly apply and dry dental sealants after your child's teeth cleaning, providing up to a decade of cavity protection.
Fluoride Treatments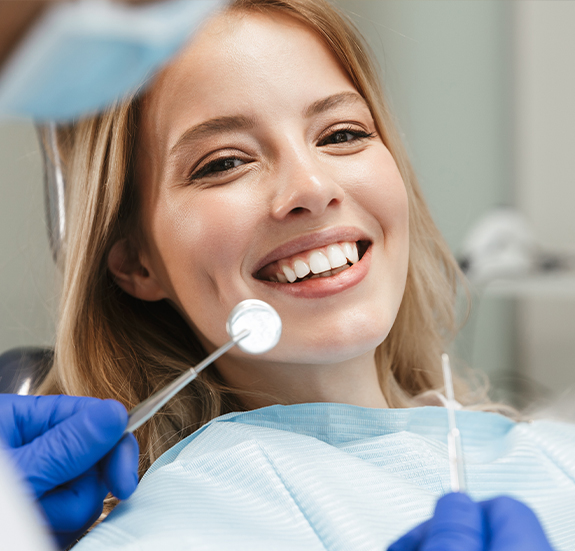 When your teeth are exposed to a mineral called fluoride, it fortifies the enamel and makes it more resistant to cavities. Fluoride is especially beneficial when a child's teeth are still developing; it can strengthen the adult teeth before they even start to come in! Fluoride is just as beneficial for the upkeep of adult teeth. For that reason, our team offers topical fluoride varnishes as part of our patient's regular dental checkups. This fast, painless treatments are an easy way to keep you and your loved ones cavity-free until we see you again.
Oral Cancer Screenings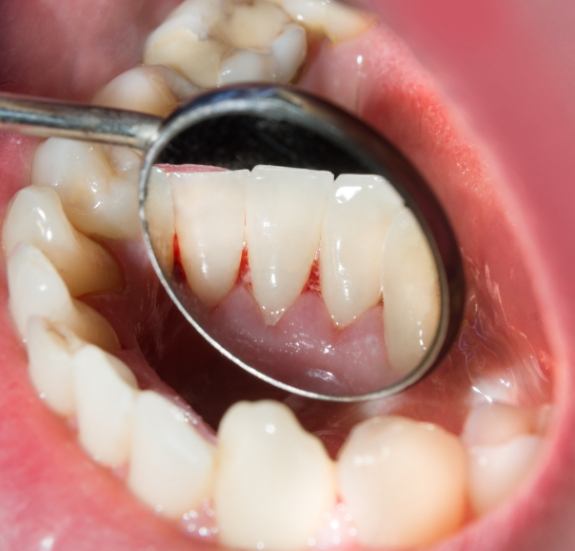 Thousands of lives are lost to oral cancer every year, often because patients are not diagnosed until the disease has progressed to the more advanced stages. Early detection is crucial to making a successful recovery, so that's why we take a few minutes during your dental checkups to screen for oral cancer. If we spot any suspicious sores, lumps, or growths in your mouth, we'll advise you on the next steps to take.
Nightguards for Teeth Grinding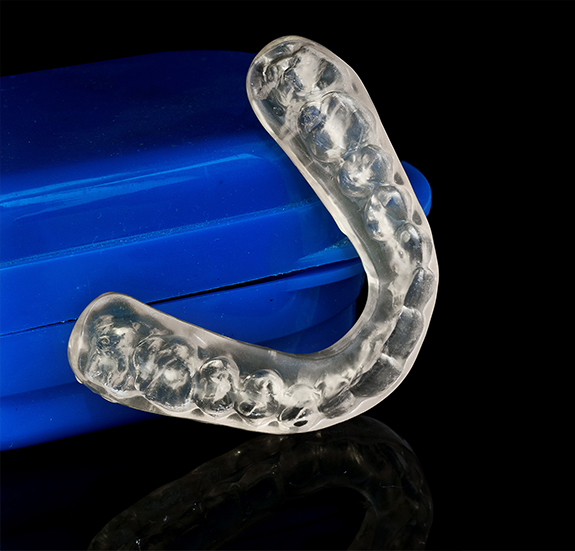 Many people are stressed out by modern life, which can manifest in a habit of clenching and grinding the teeth while sleeping. Over time, this condition – called bruxism – can wear down and weaken the tooth enamel to the point where cavities and fractures become more likely. Our dentists can solve this problem by crafting you a nightguard. This custom-tailored mouthpiece fits over your teeth, providing a barrier against the harmful effects of long-term grinding.