Restorative Dentistry – Revere, MA
How We Make Smiles Look & Feel Like New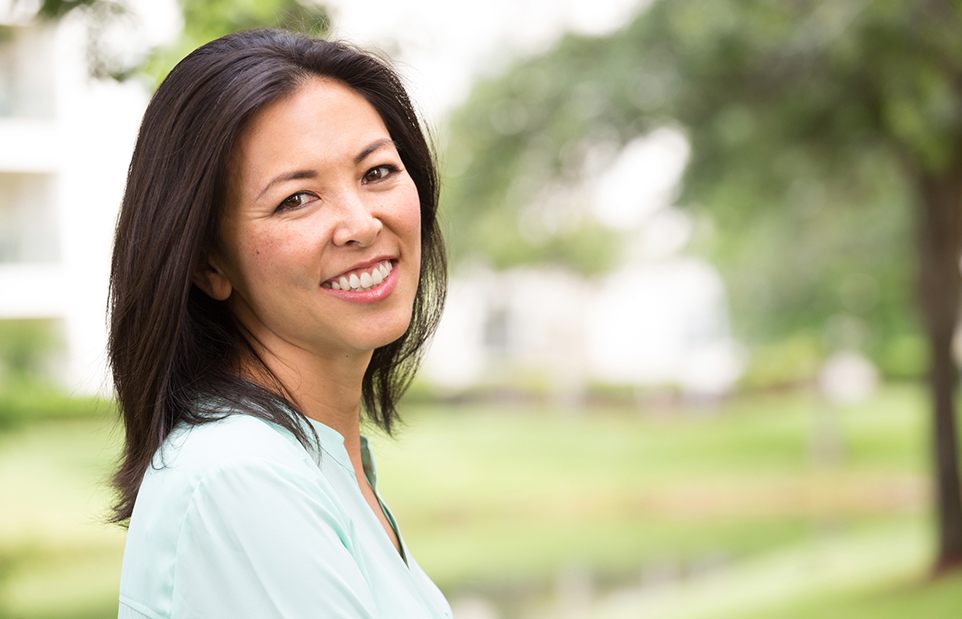 Have some of your teeth clearly seen better days? Do you have a few empty spaces in your grin where teeth used to be? If so, you're definitely not alone! Our team at Page Family Dental is here to help you repair damaged teeth, relieve hurting teeth, and replace missing teeth altogether. Call us today to find out how we make smiles look and feel like new with restorative dentistry in Revere!
Why Choose Page Family Dental for Restorative Dentistry?
Old-Fashioned Customer Service, Cutting-Edge Dental Technology

Dental Implants Placed In-House

Same-Day Emergency Dental Appointments Available
Tooth-Colored Fillings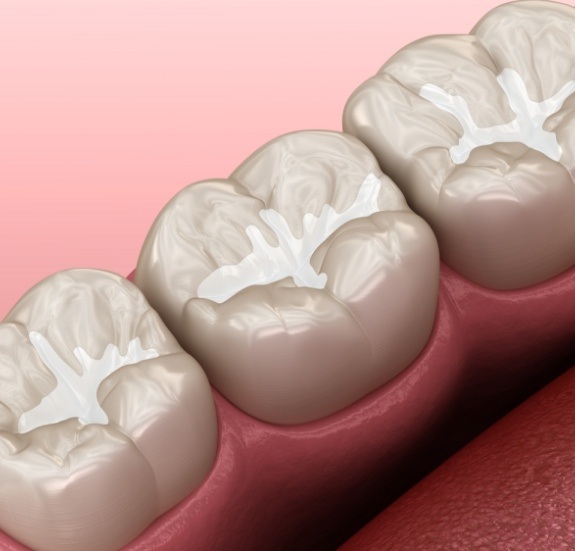 These days, you no longer have to get a chunk of metal placed in your tooth just to treat a cavity. Instead, we can repair your smile with tooth-colored fillings that – as the name implies – blend in with the surrounding enamel. Made of metal-free composite resin, tooth-colored fillings are often just as durable as metal ones without causing increased temperature sensitivity.
Dental Crowns & Bridges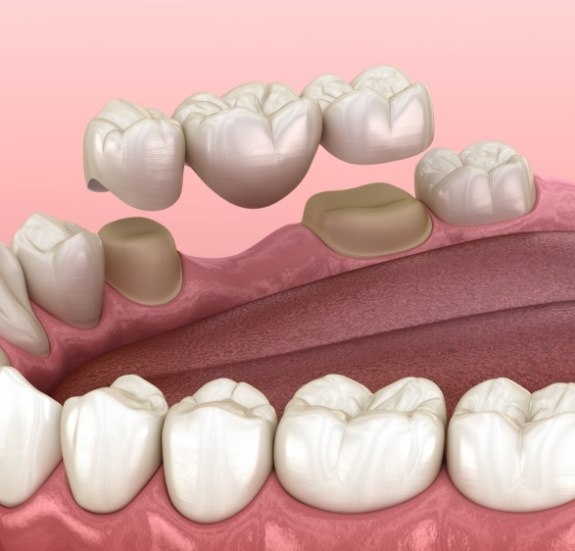 A more severely decayed or damaged tooth might fare better with a dental crown. We craft these "caps" out of materials that are color-matched to make them impossible to distinguish from your other teeth. We only use ceramic and metal free materials for all our crowns and bridges. Once placed, a dental crown can preserve your remaining tooth structure for more than a decade. We can even replace one or several consecutive missing teeth by stringing three or more crowns together to create a dental bridge that rests on existing teeth.
Dentures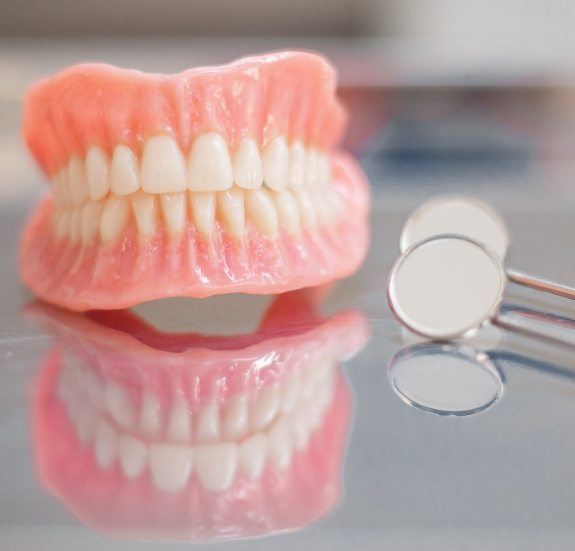 People have been replacing their missing teeth with some form of dentures for generations now, but today's dentures look more realistic and feel more comfortable than ever before. Crafted from custom-made ceramic teeth attached to an acrylic gum-colored base, dentures allow you to chew with ease and smile with confidence again after extensive tooth loss. We can restore an entire arch of lost teeth with a full denture or an implant denture and a select number of teeth with a partial denture.
Dental Implants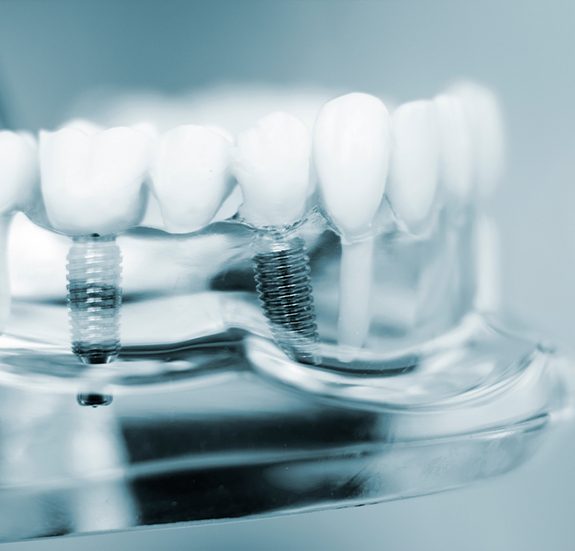 In recent decades, dental implants have become the gold standard of tooth replacement. This solution not only replaces the visible crown portion of a missing tooth, but also the root structure embedded in the jawbone. We do full arch implant cases where the teeth are extracted, the implants placed, and loaded with "teeth" all in the same day.
As a result, dental implants are able to function exactly like real teeth. They also remain in place without adhesives and can last for 30+ years with minimal maintenance.
Root Canal Treatment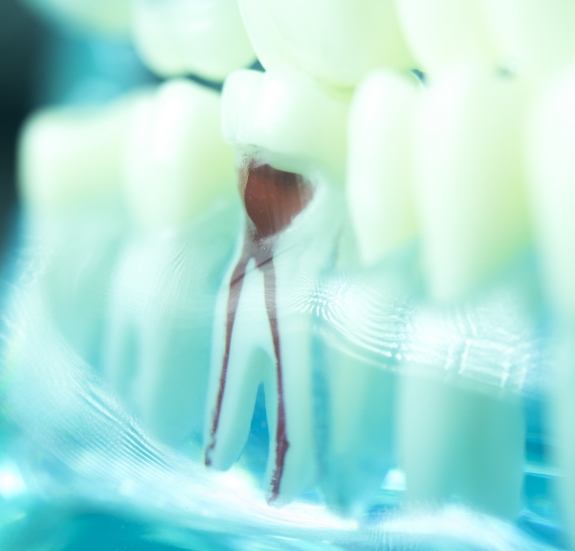 Have you been suffering from a throbbing toothache that just won't stop? This is a common sign that bacteria have reached the center of the tooth, where the delicate nerves are located. In these situations, we can soothe your pain and save your tooth from extraction with root canal treatment. Our dentists will remove the infected pulp tissue, replace it with synthetic material, and fortify the tooth by fitting a dental crown over it. Contrary to popular belief, root canal treatment shouldn't be any more uncomfortable than getting a cavity filled!
Tooth Extractions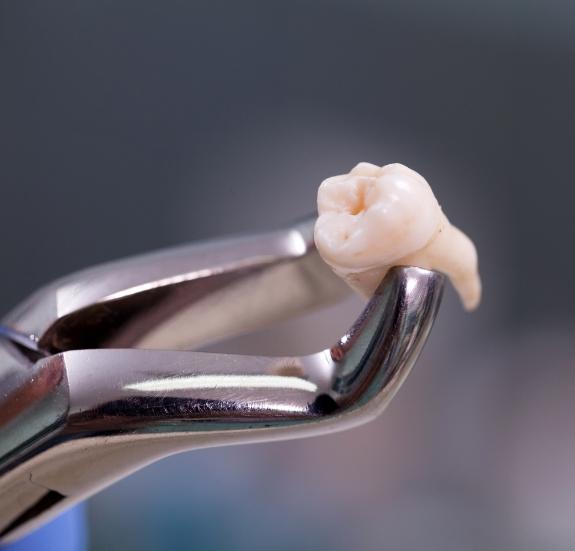 While our goal is to always save a natural tooth whenever possible, sometimes the damage is so severe that removing the tooth is the healthiest option for your mouth as a whole. This may be the case if decay, injury, or advanced gum disease has damaged the tooth beyond hope of repair. Rest assured that we'll keep you comfortable at every step in the tooth extraction process. We'll also discuss your options for replacing the tooth afterward, such as with a dental implant.